Stuck in Love
Thursday, December 5, 2013 | 2:09 AM
"There are two kinds of people in this world.
Hopeless romantics and realists..
A realist just sees that face and packs it in with every other pretty girl they've ever seen before..
The hopeless romantic becomes convinced that God put them on Earth to be with that one person.
But there is no God, and life is only as meaningful as you fool yourself into thinking it is.
Guys who get laid a lot are realists..."
Throwback
Thursday, November 28, 2013 | 11:24 PM
You ever want something so bad that you just can't have
You ever needed that one thing that's not in your grasp
Well its you that I'm wanting and needing like that
So baby do me this favor and come right on back to me
One of my favourite songs back in the days of 08 and 09 that Lachlan (aka B1uem4om4o) introduced to me- my how things have changed since then...
x. Cassie
Labels: music, throwback, throwbackthursday
Hot Summer Nights
Wednesday, November 27, 2013 | 12:56 AM
You know what I'm going to do this summer?
I want to occupy myself, my mind, every single moment of every single day- so I don't have to think of you, remember you... any part of you.
Summer is here- let's live it up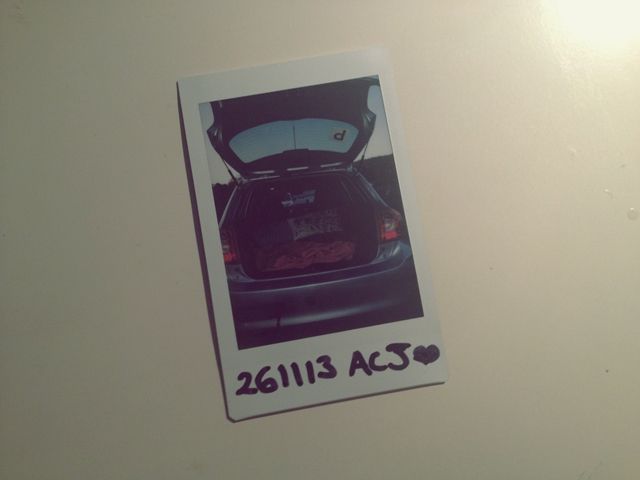 x. Cassie
Taylor Swift
Tuesday, November 26, 2013 | 11:03 PM
So Jacky just called me and attempted to convince me to go with him to Taylor Swift next weekend.
It kinda went something like this
"Dude, Cassie, this is like... once in a lifetime opportunity- this is like she'll never do RED Tour ever again. And like shes big now and she'll probably die down in like 2 years anyway so we should definitely go see her now. Like sure I could go to work next Saturday and make like $200 from working at the bar- but then I think where I'll be in 10 years and I'll probably be like 'Oh man I should've just spent that money and gone see Taylor Swift like omg"
Labels: life, lolmoments
Nothing Lasts Forever
| 1:41 AM
I wonder if it make even makes a different to cry
Oh no
So this is goodbye
I know everyone "loses" people. Not in the sense of death but in the sense of having someone drop out of your life, whether it be because of relationship issues or just conflict in general. I have probably been through many of these scenarios but I probably have never been in one where someone essentially became my best friend and turned into my biggest burden within the span of 9 months.
I still stings a little to think about considering we can't talk anymore without me crying or having the constant urge to punch the screen of my computer- but I guess we did share a lot of good memories so in a sense it was not a waste. Funny how I can carefully guard myself in situations relative to my love life but I do not feel the same need to do it with my friends.
Maybe I just expected people to stick around longer than they're suppose to.
Maybe.
Labels: life, makes me wonder
So Yours
Monday, November 25, 2013 | 1:25 AM
I wanted you to know, that I am ready to go- heartbeat, my heartbeat
I wanted you to know, whenever you are around- can't speak, I can't speak
Hello hello!
So before I updated about BSA meeting at Nick's house I actually bought a new camera but was too lazy to upload pictures of it haha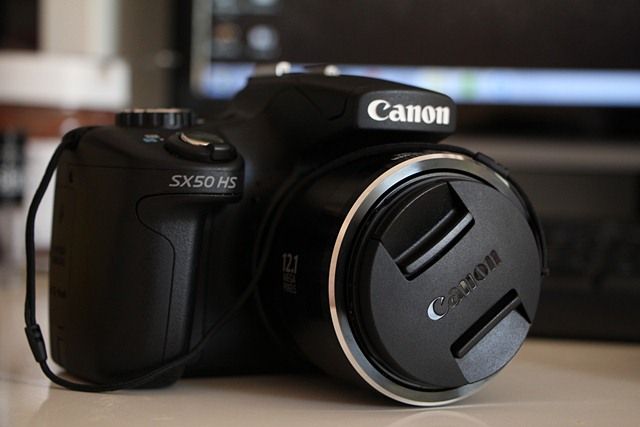 I am now a proud owner of a Canon PowerShot SX50 HS!
Yes it is a powershot NOT a DSLR
Earlier this year I had invested in a Nikon N1. Unfortunately I cannot say it paid off so after much MUCH more research on a compact camera- I went out and bought myself this powershot!
It honestly doesn't look like much, but the specs for a powershot and really amazing- this little thing can zoom up to 1200mm (obviously for best quality its recommended you DON'T do that because it gets grainy) but my goodness... 1200mm- stalking material right here HAHA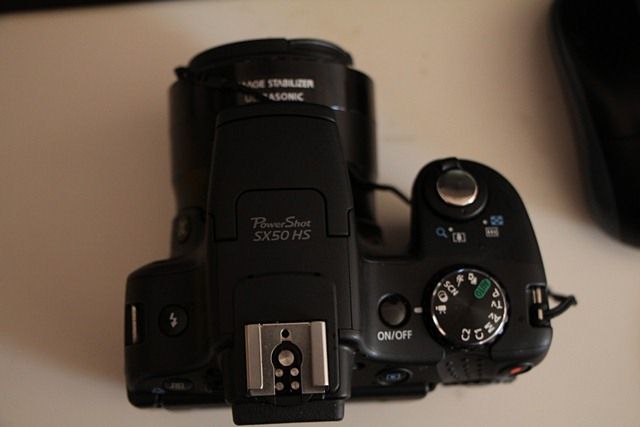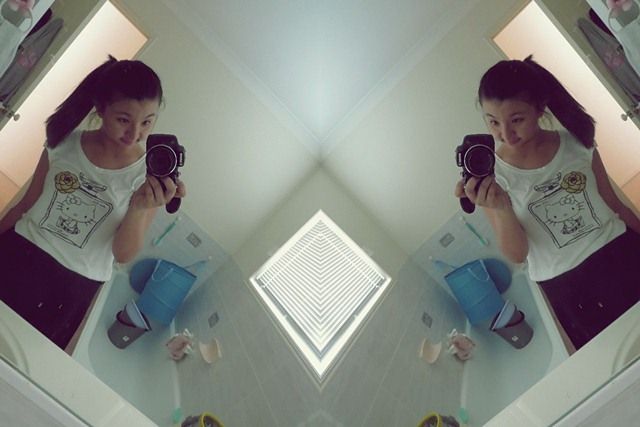 Anywhoo
Friday was Sing's amazing House Party, but before I get to that I just want to show everyone the cake that Hayden, Tom, Brittoni & I spent the afternoon (well attempting to) put together.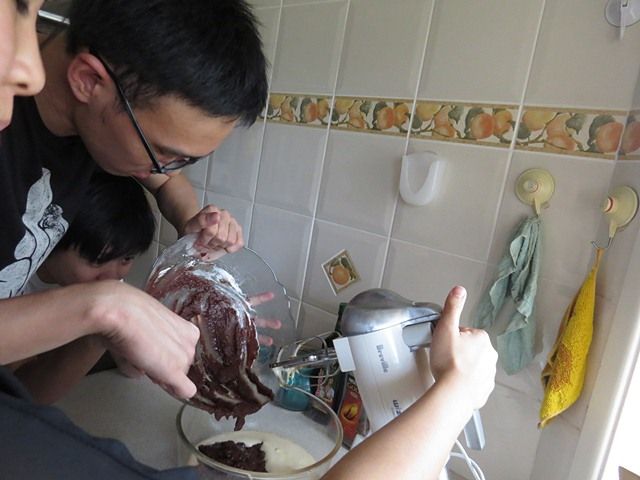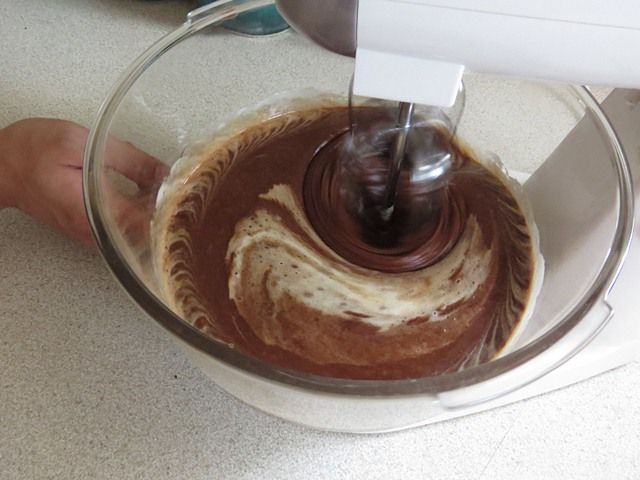 Not gonna lie guys... I'm pretty proud of our final result- not gonna lie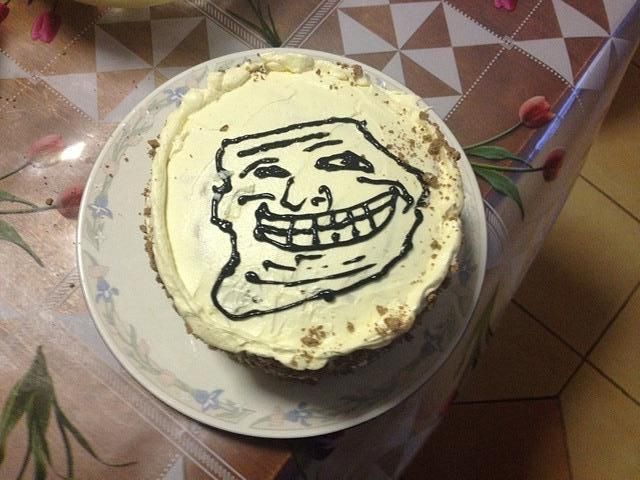 For those of you who don't know Sing or know him but don't understand this relevance....
HE IS the troll face.
Like he can literally make a face to match- I am not even joking.. it's a little scary but mostly impressive I suppose HAHA
Here's a little comparison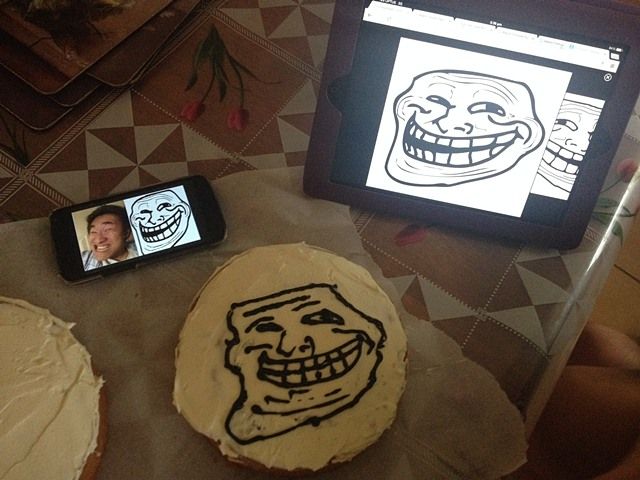 My gosh this is still making me giggle you guys have no idea
But yes Sing's amazing house party.
You know those college (or high school I suppose) parties you see in American movies and you think to yourself "pfft no way a REAL party can be that good."
It was that good.
Decked out the house, dance floor inside and a ridiculous amount of alcohol.
Although this party was truly amazing, this party also taught me that... there are a million sides to every story. Especially one like this.
Being one person my night was divided into these sections; taking photos, allowing a friend to cry in my car, helping another friend by helping carry her boyfriend in his house and talking to someone who had very very recently just faced rejection.
Those were the 4 main parts of my night... and I realised- if noone asked, I would never tell and although these are the things that occurred for me on that night... I can guarantee that everyone's night was different.
For example the fellow who I found passed out on the lawn at 1am definitely had a different night.....definitely.
I think this just makes me wonder the millions and millions of stories and scenarios that occurred under that one roof that one night. Some stories we'll probably never hear and some stories that should probably stay unheard haha.
Anyway take a look guys c:
Birthday Boy Party Animal Sing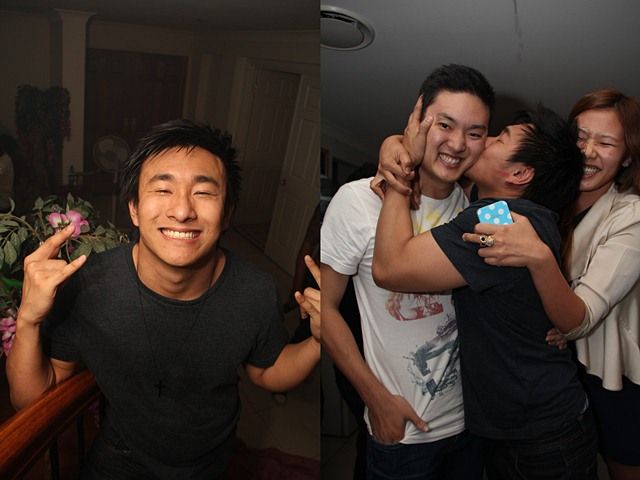 Literally
the coolest people at the party.
Literally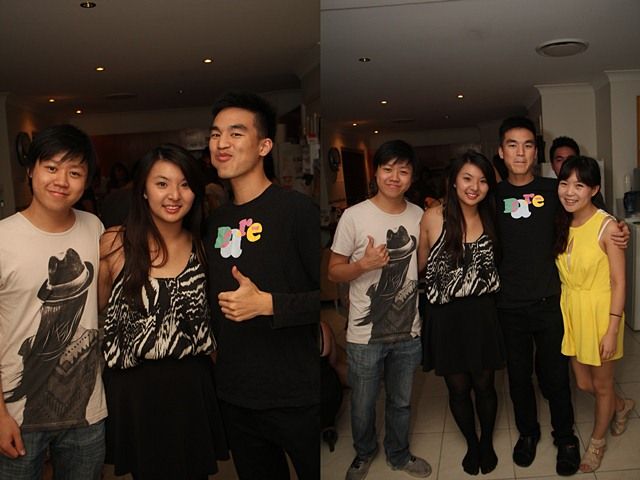 My Brother.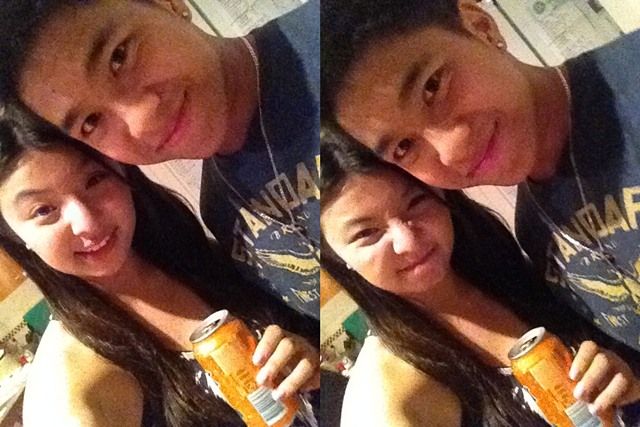 Hayden being red and being really excited that someone bought burger rings
My goodness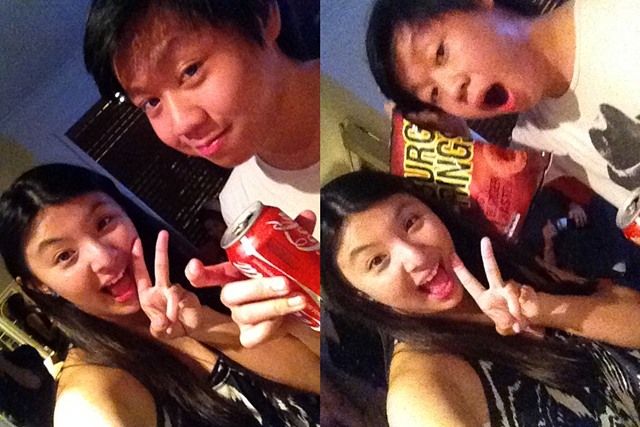 OH YES!
I almost forgot to express the amount of excitement I felt being about to see Monique again.
Although we are both on holidays Monique lives on the gold coast and sadly when I was down there on Tuesday she happened to be in Brisbane ): ):
So it was so lovely to see her again ^^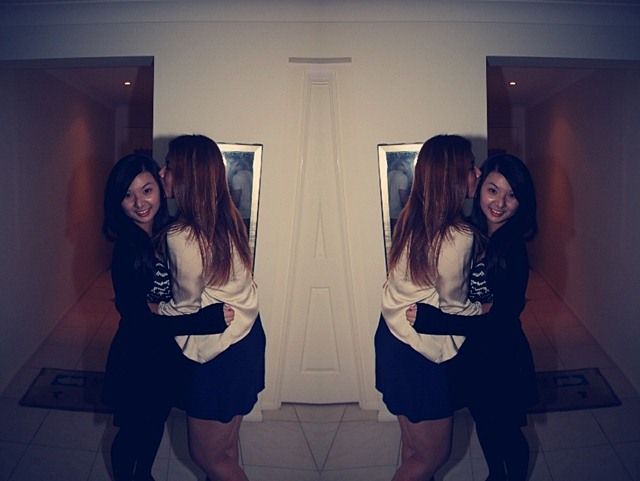 Here's a picture of a rainbow to end this post- I hope everyone had a lovely day aw c: c: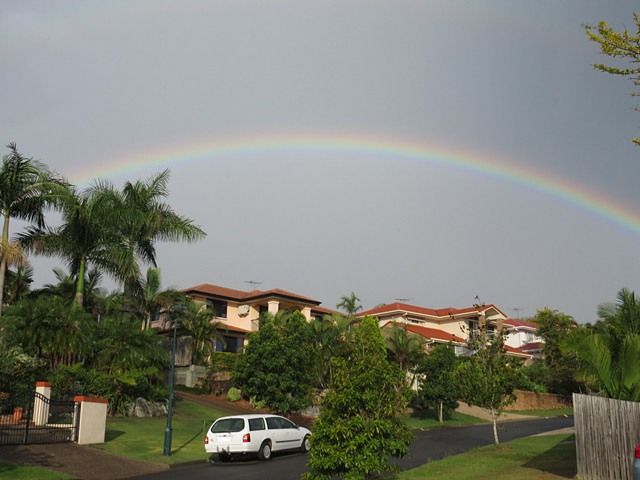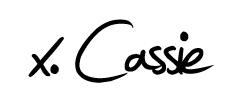 Labels: life
Our minds are troubled by the emptiness
Saturday, November 23, 2013 | 10:54 PM
We live for the nights we can't remember
We'll look back and laugh at this one day- but today is not that day
Labels: it's 2 o'clock and i'm faded
‹Older